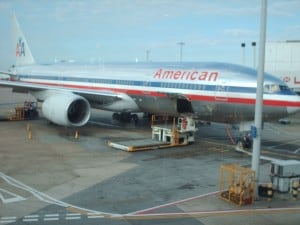 On my way to Texas
UVALDE TEXAS  Sunday July 29 2012
ritzdeluy@hotmail.com     www.glidinginternational.com      www.soaringcafe.com
A WARM hello from Uvalde, where it is 38°C  today. I left Holland at 7.20 by plane to London yesterday and arrived here at 4 p.m.  in San Antonio. For nearly 22 hours I was up and about.
UK Club Class Nationals
and I was ready to follow him as I normally do ,and ... 40 on day 2 but….with a reason. Talking about Ge Dale! I don't particularly like to write about incidents or accidents,  but when a pilot is very open about it himself and nobody is terribly injured, I share his thoughts so that something may be learned from it. What happened? Some parts from a BBC interview I received via Australia! "About 50 aircraft were taking part in the 2012 British Club Class Gliding National Championships, held by the
Cambridge Gliding Centre at Little Gransden near St Neots.
Gerrard Dale, was taking part in this competition when a mid air collission happened near Newmarket on Monday
.
"I remember stabilising the glider after the aircraft touched and thinking I could maybe fly away, but then the thing went right out of control."
Mr Dale said he had got rid of the canopy and his straps and was thrown out of the glider which was falling nose-first.
"I looked down to my left and I could see the glider upside down and quite close, but then I realised it was falling faster than I was.
"I saw the woods and the railway line and the main road, so I had to learn to fly the 'chute pretty quickly.
"Apparently when I was lying in the field some member of the public turned me over and put me in the recovery position, which might have saved my life because I was coughing and choking"
Ge called it according to this BBC news,"an intense experience"  and was treated in hospital for bruises and bumps and a check up, as he hit his head on the ground and was unconsious for a few minutes, "AFTER….his first thought was" I am not going to die after all," and  still later, he was most sorry that his glider had ended up in a tree.
 "I'm really annoyed because I did a lot of work on that aircraft, and seeing it hanging in the tree is deeply irritating."
We all are happy that "nothing" happened!!!!! The other pilot landed the glider and was OK!!! The
comps continued
and of course there are other interesting pilots to follow, such as former world champion Andy Davis, several ladies who just flew the Pre Worlds in Issoudun and our former tuggie at Sportavia, Tim Milner. Tim even managed to win day 3 and talking about the ladies they, Ayala and Liz,  were 1 and 2 on day 4. On day 5 a 2.00 AAT and again Ayala was the day winner. She then was on top overall as well with Liz as a good runner up only 21 points behind. Tim was 4 and Andy 5. Today they have a 143 km task—their last one—and  7 days—that is pretty good!!! By the way, Tim won day 6 as well and started on the last day on spot ONE overall, 10 points ahead on Liz. The Juniors in Germany continued their soaring in pretty marginal circumstances. On
Wednesday
,  the day for the standard pilots was cancelled,  but the Club pilots had to go up! After a "miserable" [small mistake with BIG effect]  first day with zero points for him and  a day 2 with zero points for all pilots, young Belgian guest pilot Jeroen, had a good day and was 3d in the LS 7WL !!! Sixth out of 39 in this class didn't finish! On
Thursday
they  happily started with a 2.30 AAT for standard class. They started a bit after 12 and at 12.37 they were all back on the ground again. In the end "it" worked. In standard class Enrique Levin flew 261 km. in 2.33 in a Discus 2A. In club the daily winner was Patrick Puskeiler flying their 2 hour AAT in 1.59,7 and 209 km in the St.Libelle 201B [from Arndt Hovestadt]. He flies together and combine his efforts  with Sebastian Nägel and Sarah Drefensted. who were on spot 3 and 5 in LS 1. Day 6 and 7 were cancelled, a pity!!! By the way the
French Juniors
have been together in
Cambrai
where in the past also a JWGC was held. An A and B class this year with a total of 41 pilots. They finished yesterday with  6 out of  8 days flying. The last 2 days have been canceled. One of the active clubs in Australia is the
Mount Beauty Gliding Club,
with a pretty busy weekend program even in winter. I arrived in hot conditions in Uvalde while they have on Saturday " isolated showers falling as snow over 1100 m. Cloudy and wind from the SW with 15 to 20km./h." 71 Flights last weekend on Saturday and Sunday. Saturday was a bit special as pilots and friends were invited to send the IS 28B2 off in style with a BBQ, after the very last flight as MBGC glider was made at 17.26. They ordered an ASK21 which hopefully will arrive by the end of September! Enough from Uvalde, back to 
www.soaringcafe.com
 for more updates, as they are ready for the launches. Tuggies drive out to the field and one flies low over my tent, great feeling!. Enjoy, CU on Wednesday, cheers Ritz